We have been ShinSenGumi patrons for years. Our old friend Nori-San has been with the company for many years now.

Since their Grand Opening just days ago, Nori-San invited us to try the Ramen! We came by and checked out the venue as well as the food! This is the 4th Shin Sen Gumi he's been at that we've followed him to, so we trust him.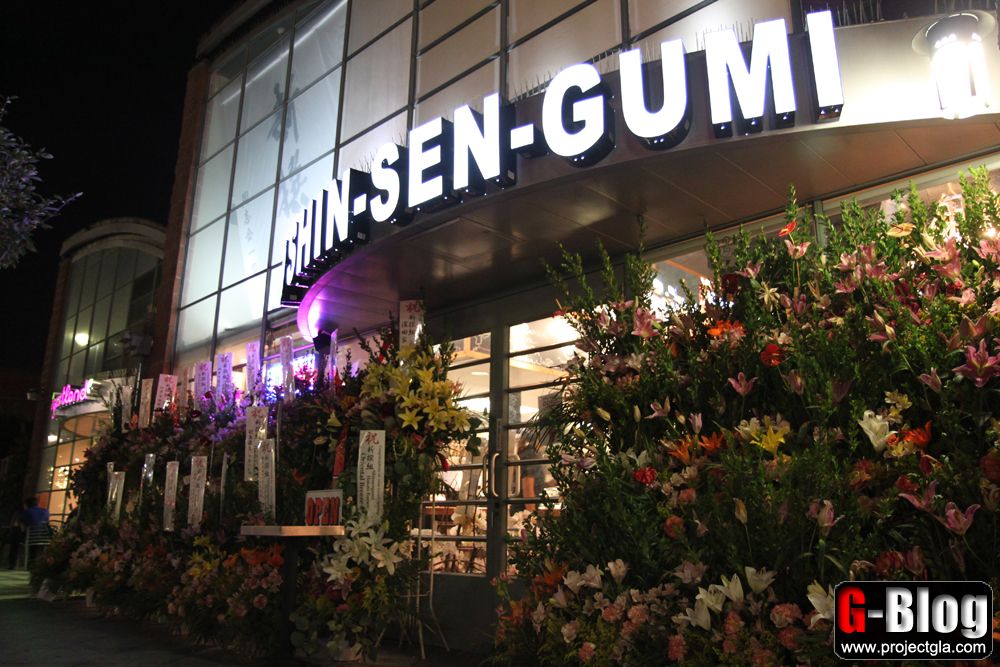 Many flowers are given by friends which is a tradition as a congratulation on their Grand Opening!

Nori-San
Look closely, the lampshades are actually noodle strainers/colanders!

These appear to be ramen boxes.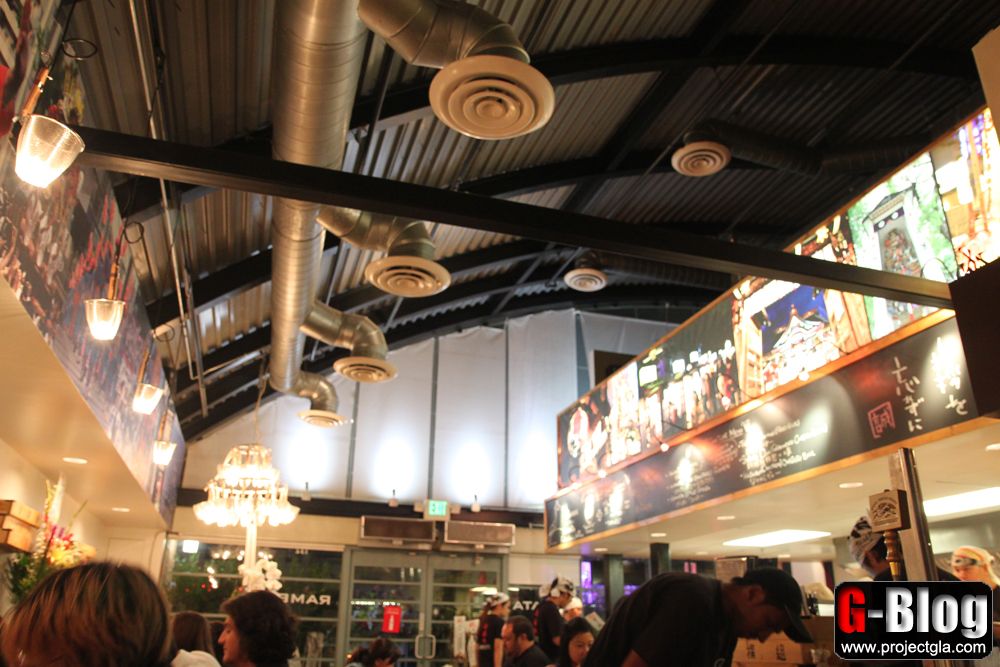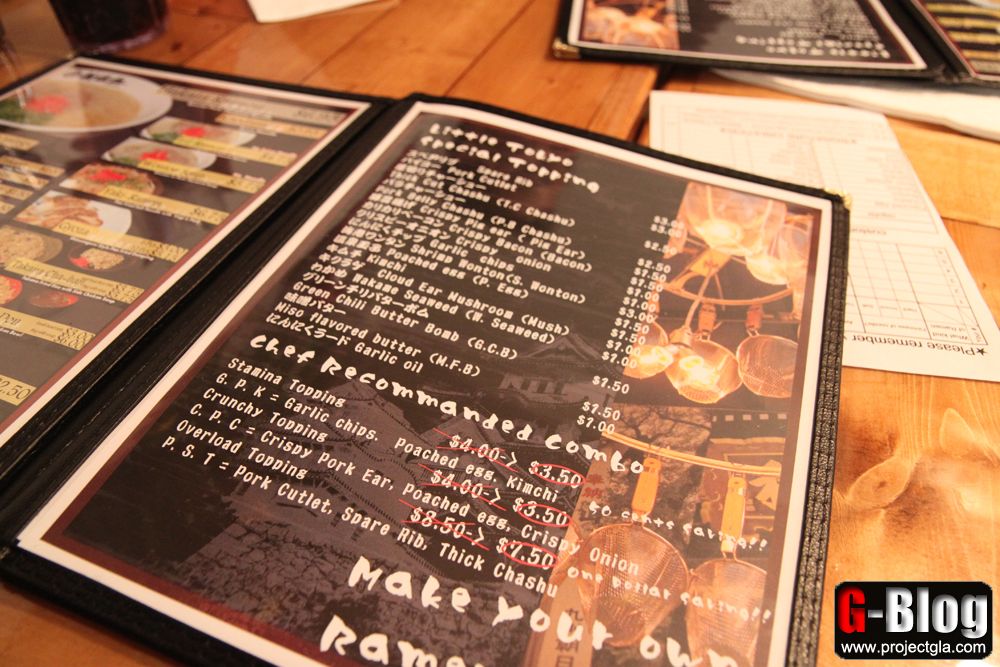 To our surprise, there is an extensive list of toppings we've never seen at any of the other locations!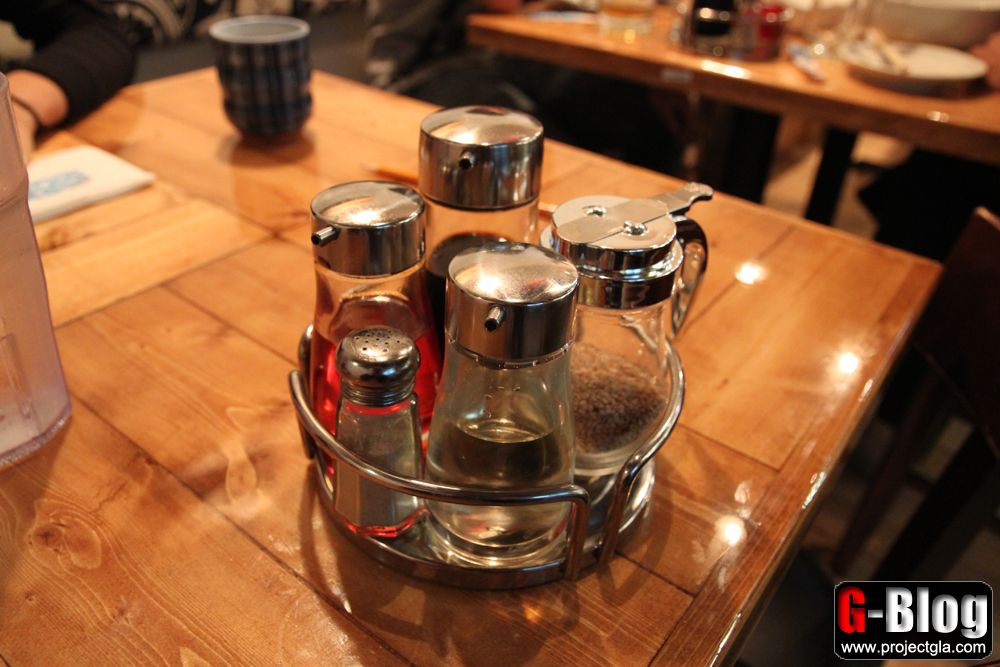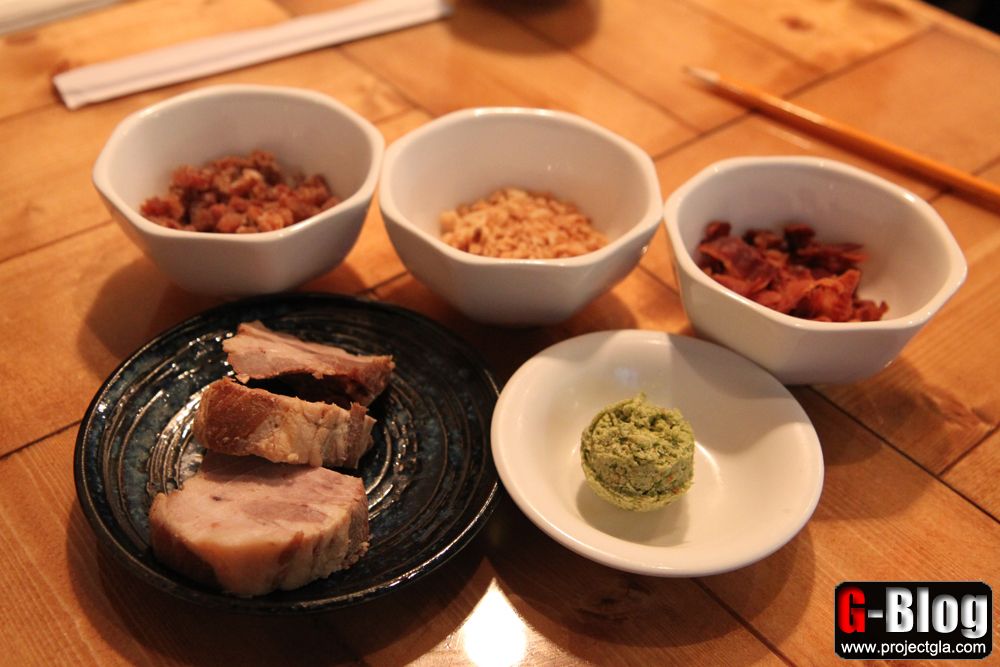 We tried a few toppings(crispy pig ear, garlic flakes, bacon, thick chasui, green chili butter bomb)
Their ramen is as good as all their other locations, but since this is the only one with all the toppings, this might very well be our new favorite spot. The additional topping selection allows everyone to really customize their noodles to exactly what he or she likes. This is definitely a really great idea.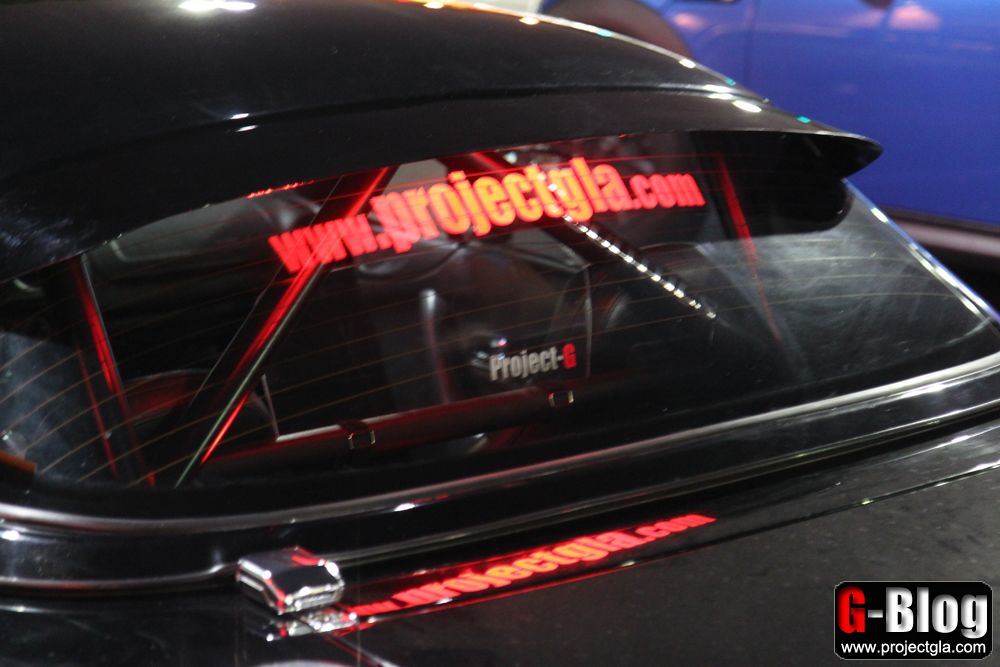 Our new website reflecting off the G-Wing.