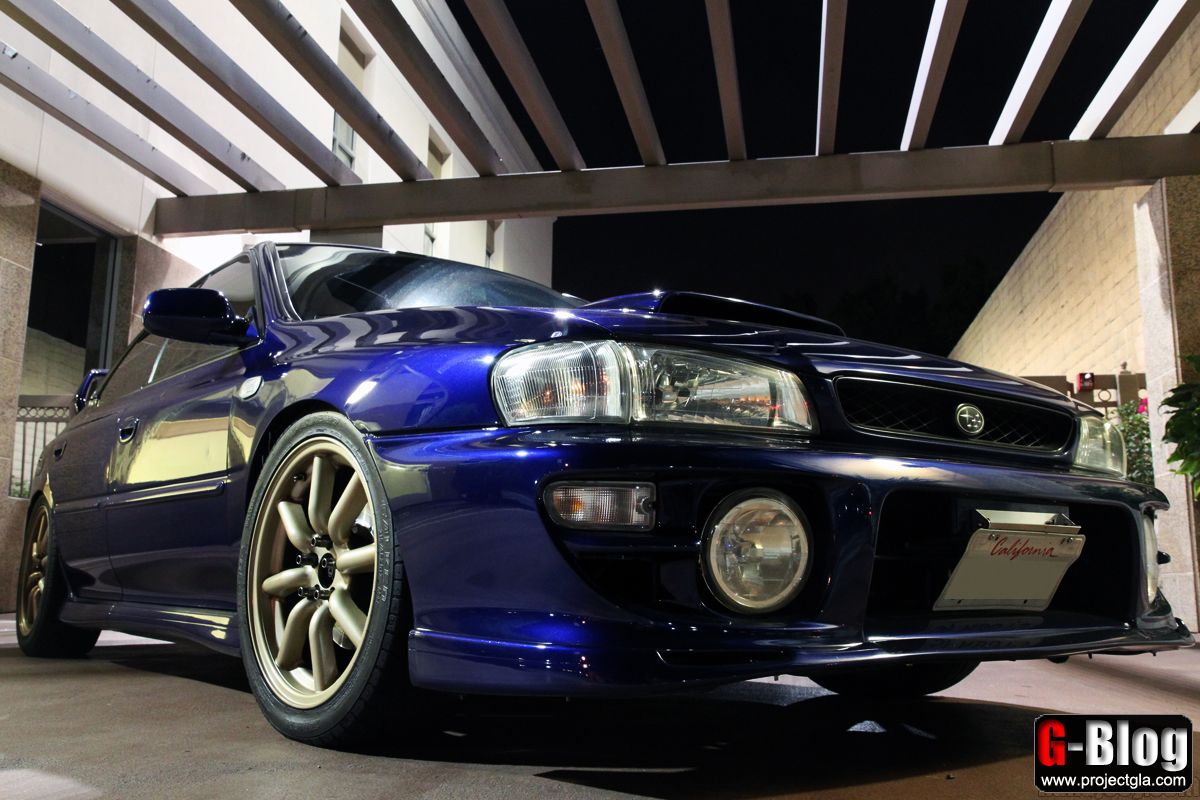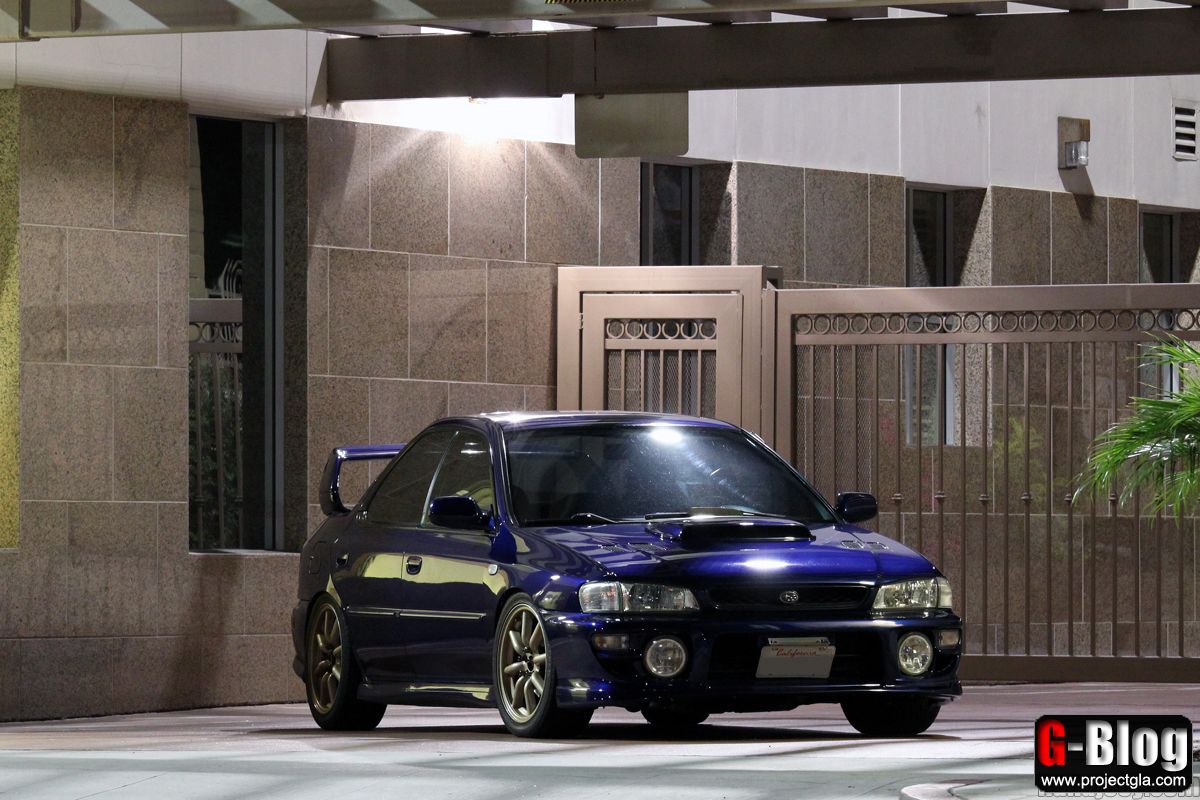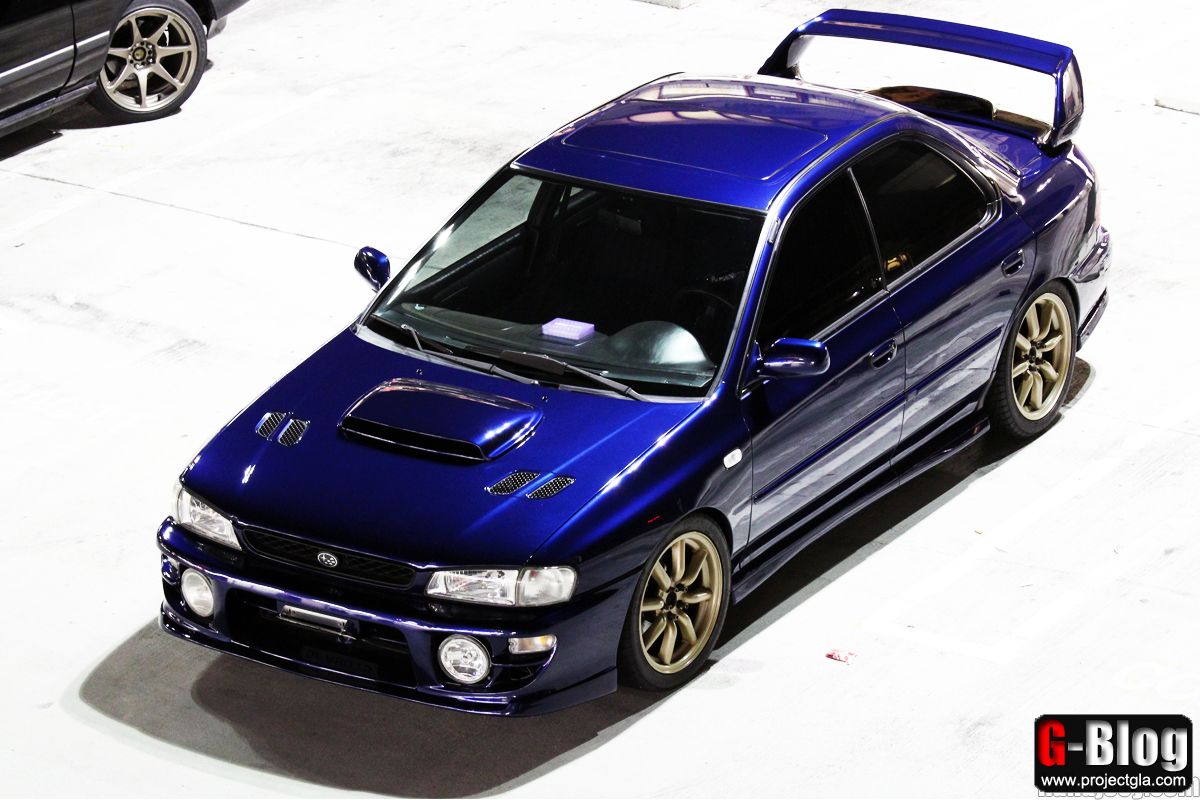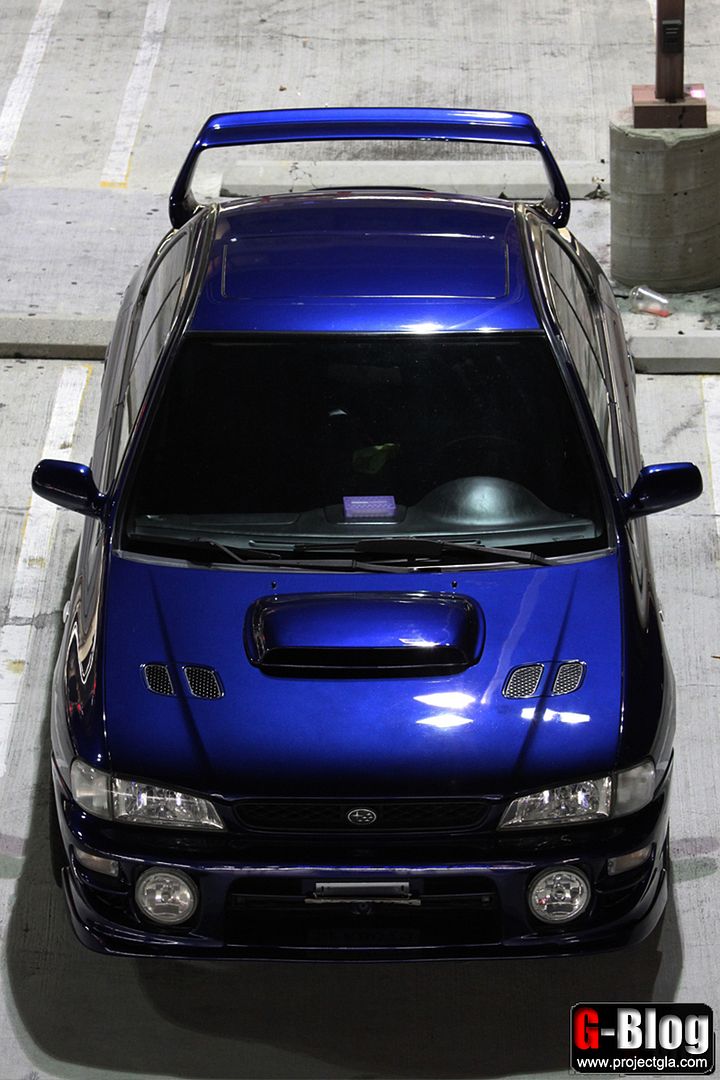 Jack came out for a quick photoshoot in his home turf. His car isn't exactly setup for rally, its a street warrior.
His car stays spotless everyday(rain or shine). We have never seen it dirty. He has a lot of little additions that create a subtle upgrade on his car. It changes the look but doesn't take away from the way it left the Subaru factory.
His wheel choice is definetely a unique setup. Custom bolt pattern was ordered from Watanabe of Japan. The gold finish really compliments the nice blue tones of his car. Factory Japanese lip and Japanese Spoiler gives this car a very aggressive look.